Highland Titles
This is the ultimate in unique gifts from Scotland and one that will be
remembered forever.
Plots available are 1 sq. ft., 10 sq. ft., 100 sq. ft. or 1000 sq. ft.
Your Estate
Your Estate is located off the main road (A828) between Oban and Fort William, in the Scottish Highlands. Visit your land and take a step back in time. Why not enjoy a picnic with fantastic views across Loch Linnhe, or on the riverbank. Leave your vehicle and follow the clear signposts which will lead you on the 2 minute walk along an estate track that leads to your land. Full driving directions, parking instructions, walking instructions and maps are included in your document pack.
All of our plots are situated north east of the Salachan Burn, a beautiful, small, fast flowing salmon river and the walk in from the road is along the bank of this river. All plots of the same size are grouped together.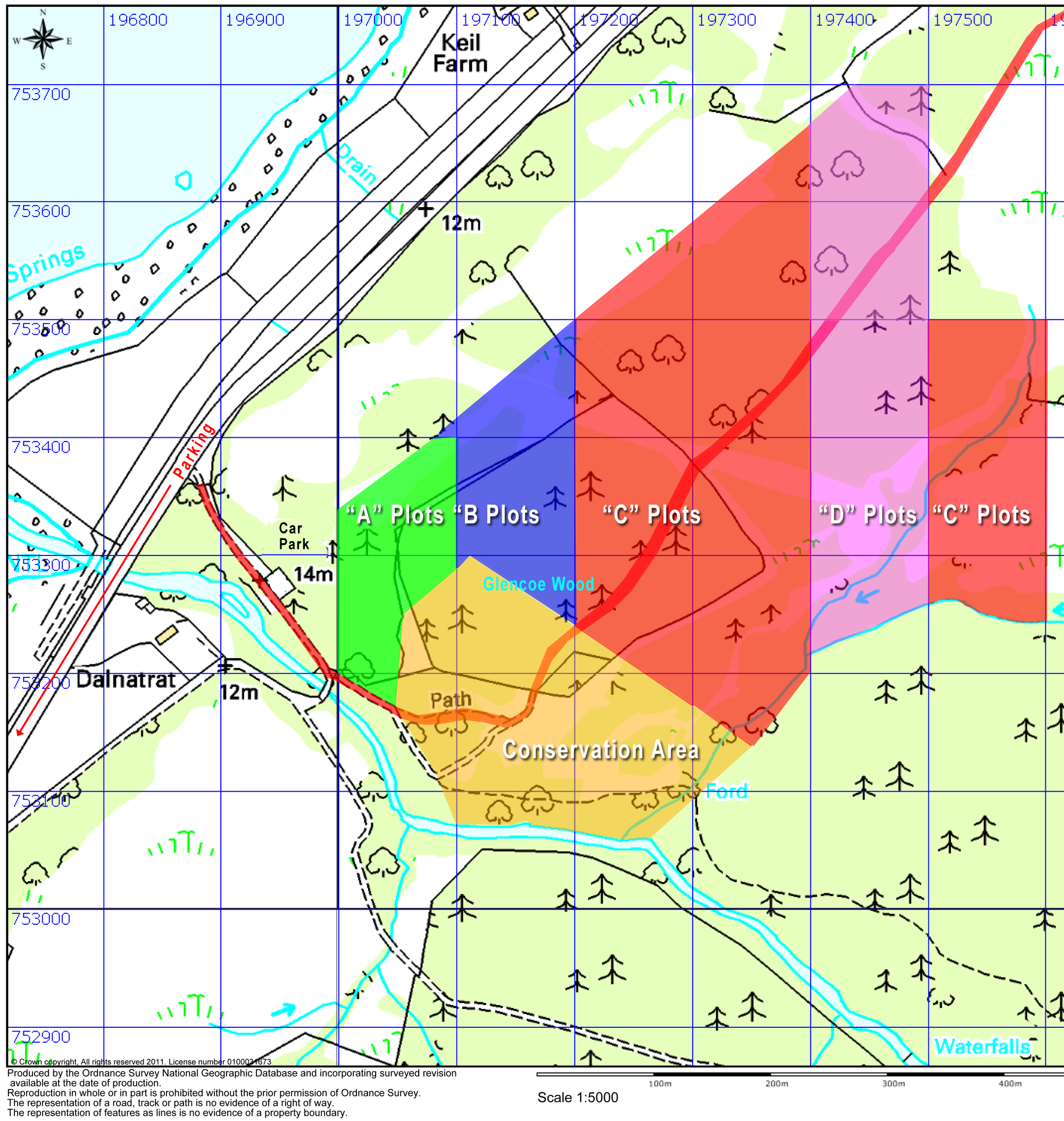 You may choose from 1 sqft (A Plot), 10 sqft (B Plot), 100 sqft (C Plot) and 1,000 sqft (D Plot). See map above. Most of these plots are woodland, some are densely wooded. The conservation area is magnificent mixed oak and birchwood and we invite all Lords, Lairds and Ladies to walk freely in this area and enjoy the atmosphere. To purchase your title go to Lord-Lady Title page scroll to the bottom for the link to our safe order site.